The One Where Joey Speaks French
Phoebe tries to teach Joey to speak French for an audition. Surrogate mom Erica is visiting town and tells the Bings that the baby's father may be a shovel killer. Ross and Rachel head out to Long Island after her dad has a heart attack. After Ross rejects an upset Rachel's advances, the two decide never to have sex again, although Rachel suggests it still might happen.
Gledate Friends Sezona 10 Epizoda 13 online sa prevodom na Play Online.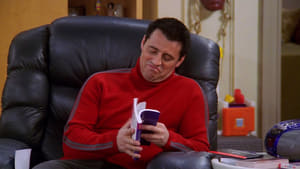 Feb. 19, 2004