The One with Ross's Grant
Rachel and Monica fight over who will receive an ugly painting from Phoebe's apartment when Mike wants her to get rid of it. Chandler gets on Joey's bad side when he lies about watching Joey's audition tape. Ross is up for a big grant, although Charlie's ex-boyfriend is in charge of who gets it. Dr. Hobart tries to trade–Ross breaks up with Charlie and he'll get the grant. Eventually, Charlie and Dr. Hobart reconcile after he reveals his feelings for her.
Gledate Friends Sezona 10 Epizoda 6 online sa prevodom na Play Online.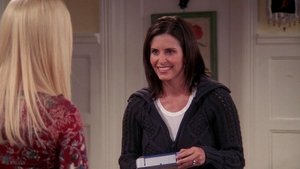 Nov. 06, 2003