The One with the Hypnosis Tape
A desperate Monica agrees to a date with one of her restaurant customers, who turns out to be very, very well-off. Phoebe's half-brother visits and announces he is getting married to a much, much older woman. And Chandler uses a hypnosis tape to quit smoking, with surprising results.
Gledate Friends Sezona 3 Epizoda 18 online sa prevodom na Play Online.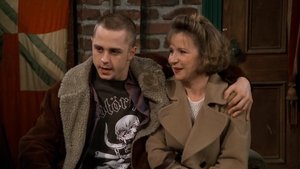 Mar. 13, 1997