The One with the Truth About London
Chandler becomes upset after learning that Monica only came to his room in London looking for Joey on the first night they were together. Joey is ordained as a minister through the Internet so that he can officiate the wedding. Phoebe becomes upset after taking headache medicine. Ross becomes upset after a baby-sitting Rachel teaches Ben how to play pranks.
Gledate Friends Sezona 7 Epizoda 16 online sa prevodom na Play Online.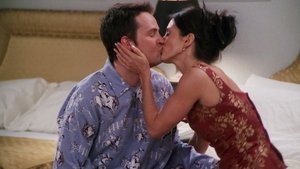 Feb. 22, 2001