The One with the Birthing Video
Phoebe tries to cheer up a depressed Joey by lending him the world's happiest dog. Ross has yet to tell Mona that Rachel's living with him. Monica and Chandler's romantic Valentine's Day is interrupted when they watch a videotape of Phoebe's friend giving birth. After being dumped by Mona, Ross gives Joey advice on his love life, helpful until Joey reveals that he's in love with Rachel.
Gledate Friends Sezona 8 Epizoda 15 online sa prevodom na Play Online.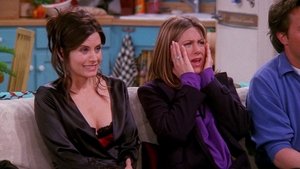 Feb. 07, 2002