The One with the Blind Dates
Joey and Phoebe conspire to set up Rachel and Ross on their worst blind dates ever, hers being a pitiful lug, as they hope to reunite them out of mutual appreciation for what they had together. Meanwhile, while babysitting Emma, an ovulating Monica wants to become romantically intimate with Chandler but their privacy is compromised because they can't leave the infant alone or she'll scream bloody murder.
Gledate Friends Sezona 9 Epizoda 14 online sa prevodom na Play Online.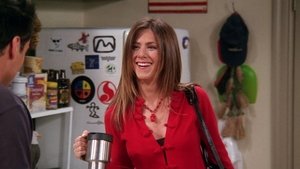 Feb. 06, 2003