Chapter Fifty-Six: The Dark Secret of Harvest House
Veronica turns to Mary and Archie for help after uncovering a secret that Hiram had been keeping from her. Betty raises questions after witnessing some strange activities at The Farm. Jughead finds himself one step closer to uncovering the Gargoyle King's identity.
Gledate Riverdale Sezona 3 Epizoda 21 online sa prevodom na Play Online.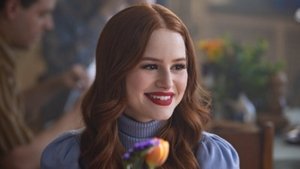 May. 08, 2019