Whatever Happened To Sarah Jane? (2)
Maria (Yasmine Paige) finds herself taken back in time by the alien Graske to a pier in 1964. There, she meets a young girl her own age called Sarah Jane Smith (Elisabeth Sladen) who, with her friend Andrea (Jane Asher), is about to embark on a fateful adventure. Taken by the Graske again, Maria is then reunited with the present-day Sarah Jane. But with them both trapped in limbo as part of the meddlesome Trickster's plan to wreak chaos, they are helpless to stop the huge meteor which is about to crash into the Earth. Maria's dad Alan is the only one able to remember Sarah Jane and Maria and faces a struggle to bring them back in time to save the world.
Gledate The Sarah Jane Adventures Sezona 1 Epizoda 8 online sa prevodom na Play Online.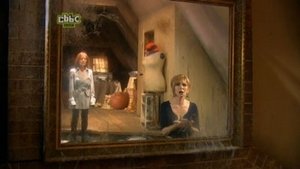 Nov. 05, 2007