We're Planning a June Wedding
A wedding is quickly planned in order for Damon and Stefan to lure a dangerous enemy out into the open. This looming threat puts the fate of Mystic Falls in eminent danger and must be destroyed.
Gledate The Vampire Diaries Sezona 8 Epizoda 15 online sa prevodom na Play Online.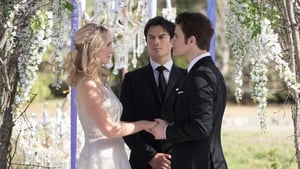 Mar. 03, 2017