Corey's Been Dead For an Hour
Charlie gets tired of Alan's mooching and reaches the breaking point during the brothers' double date. Jake is left home alone for the first time.
Gledate Two and a Half Men (Dva i po muskarca) Sezona 4 Epizoda 9 online sa prevodom na Play Online.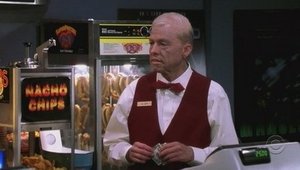 Nov. 20, 2006