Large Birds, Spiders and Mom
Jake is getting ready to start a new school as he graduates to Junior High. Alan and Charlie take him school shopping and find themselves in trouble.
Gledate Two and a Half Men (Dva i po muskarca) Sezona 5 Epizoda 1 online sa prevodom na Play Online.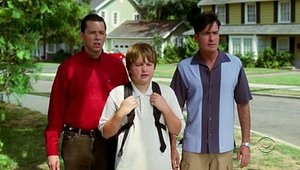 Sep. 24, 2007