Is There a Mrs. Waffles?
Charlie writes a children's song and finds success as Charlie Waffles. The children love him and the mothers seem to as well. Charlie's new found fame irritates Alan.
Gledate Two and a Half Men (Dva i po muskarca) Sezona 5 Epizoda 8 online sa prevodom na Play Online.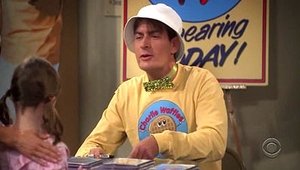 Nov. 12, 2007