Three Girls and a Guy Named Bud
When Jake finds out that Alan has been dating Eldridge's mom, he packs up and heads to Judith and Herb's. Meanwhile, Charlie decides it's time to cut back on boozing.
Gledate Two and a Half Men (Dva i po muskarca) Sezona 8 Epizoda 1 online sa prevodom na Play Online.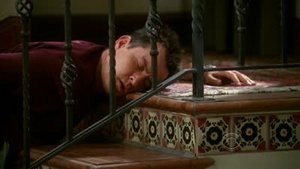 Sep. 20, 2010