The One with Chandler in a Box
Chandler agrees to spend Thanksgiving in a shipping crate as penance for kissing Kathy. The gang decides to give each other Secret Santa gifts. After Monica gets ice in her eye, she ends up visiting Richard's son, who is as attracted to Monica as his father was.
Gledate Friends Sezona 4 Epizoda 8 online sa prevodom na Play Online.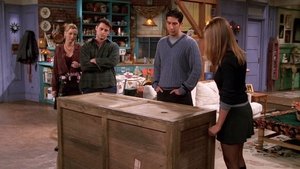 Nov. 20, 1997