The Spit-Covered Cobbler
Alan starts to have financial problems when he starts paying for his girlfriend's bills, so Charlie tries to get him to break up with her. Meanwhile, Judith is after Alan because he is late in paying his alimony check.
Gledate Two and a Half Men (Dva i po muskarca) Sezona 3 Epizoda 18 online sa prevodom na Play Online.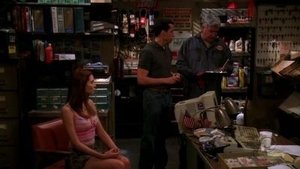 Mar. 20, 2006