The One with the Donor
When Monica and Chandler learn of their chances for natural conception, they resort to interviewing unsuspecting male candidates to find the perfect match for one who could inseminate her. Elsewhere, Phoebe is incredibly nervous about going to a party that Mike will be at–until she bumps into David. Meanwhile, Rachel finds herself being mean to Charlie because of their common romantic interest in Joey, and Ross works hard on a lecture he hopes to present at a paleontology convention in Barbados.
Gledate Friends Sezona 9 Epizoda 22 online sa prevodom na Play Online.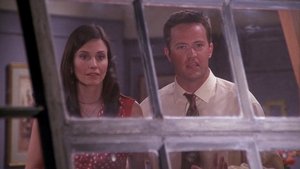 May. 08, 2003