The One in Barbados (1)
Chandler gives David advice that culminates in David deciding to propose to Phoebe. However, Phoebe is still in love with Mike. Monica meddles and calls Mike, who shows up in Barbados and interrupts David's marriage proposal with one of his own. Phoebe chooses Mike, although she doesn't accept his proposal. Meanwhile, sparks fly between Ross and Charlie when they spend some time together rewriting his speech, and Rachel struggles with the idea of telling Joey that she's crazy about him.
Gledate Friends Sezona 9 Epizoda 23/24 online sa prevodom na Play Online.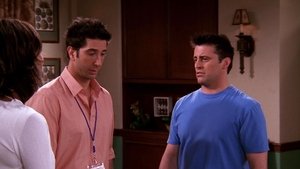 May. 15, 2003